Download Raw Data
From Ancestry
1. Log-in to your Ancestry account
2. Click the DNA tab located in the main menu bar at the top of the page and select "Your DNA Results Summary"
3. Click the SETTINGS button located on the right side of the page
4. On the right side of the Test Settings page, within the Download your raw DNA data section, click the GET STARTED button.
From 23andme
1. Log into your account on 23andme.com site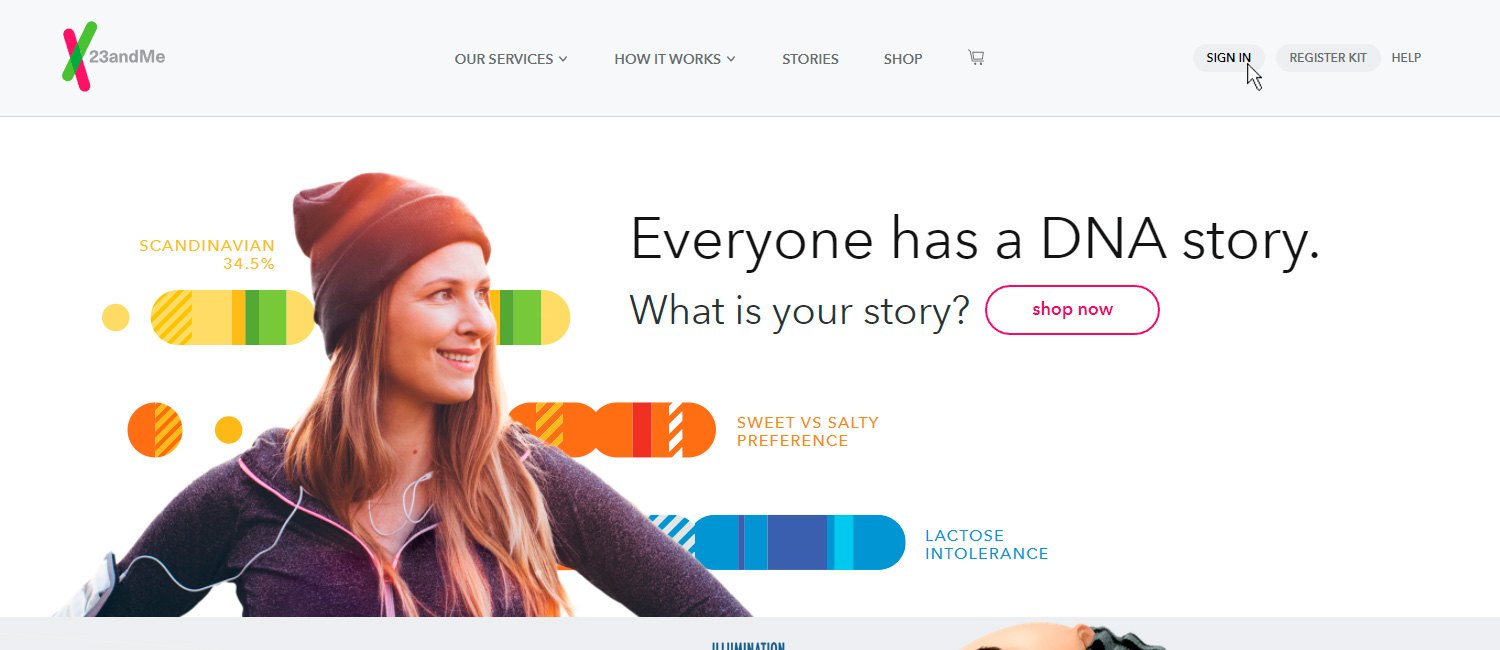 2. Under Tools click on Browse Raw Data


3. Click on Download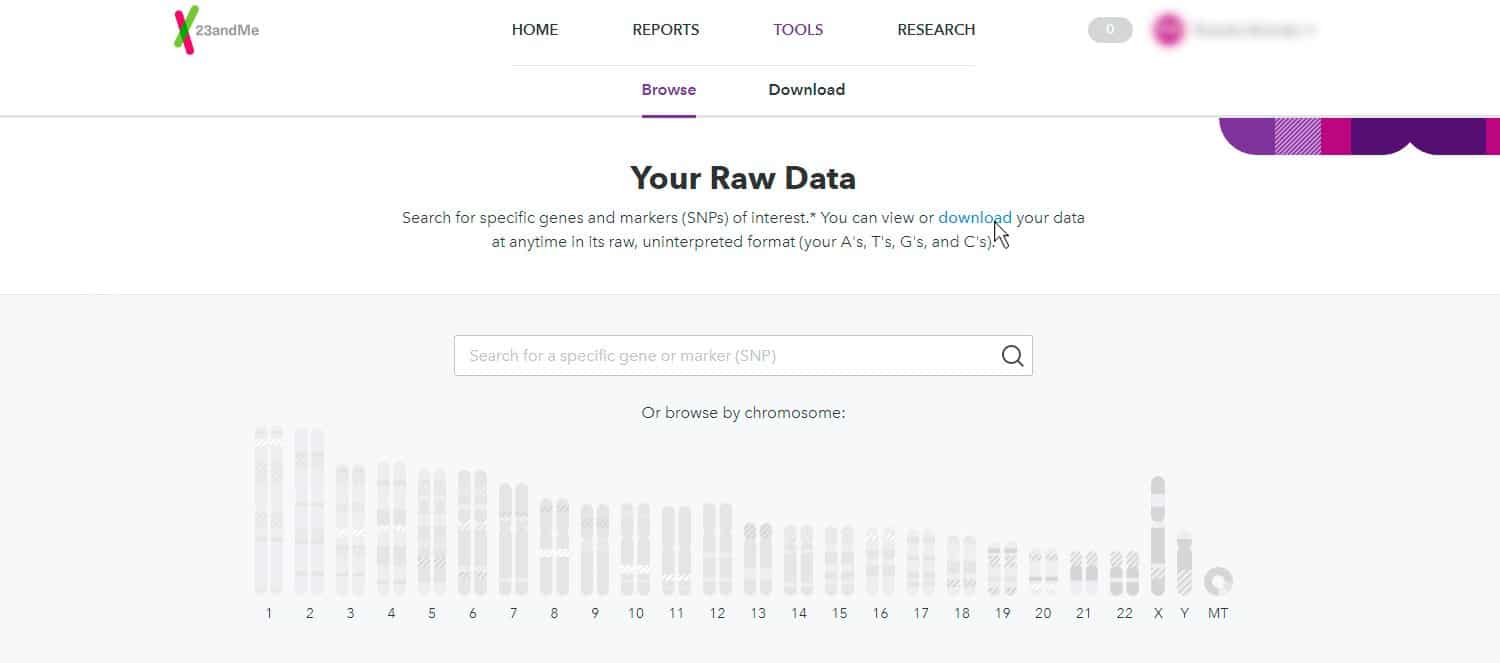 4. Scroll down, select All DNA, enter password and click Download Raw Data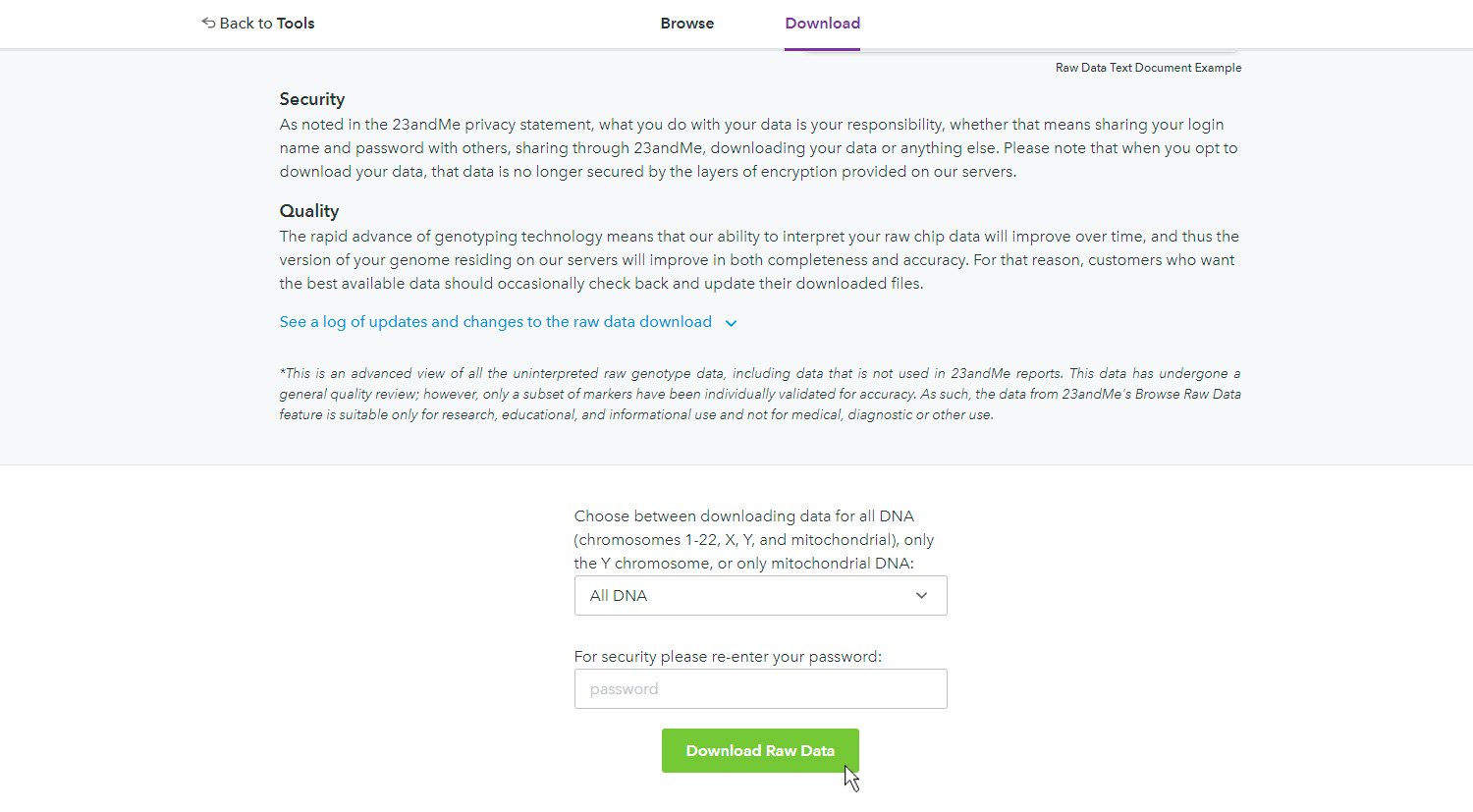 5. Choose a file location easy to remember because you will need to access your file to upload into our system.